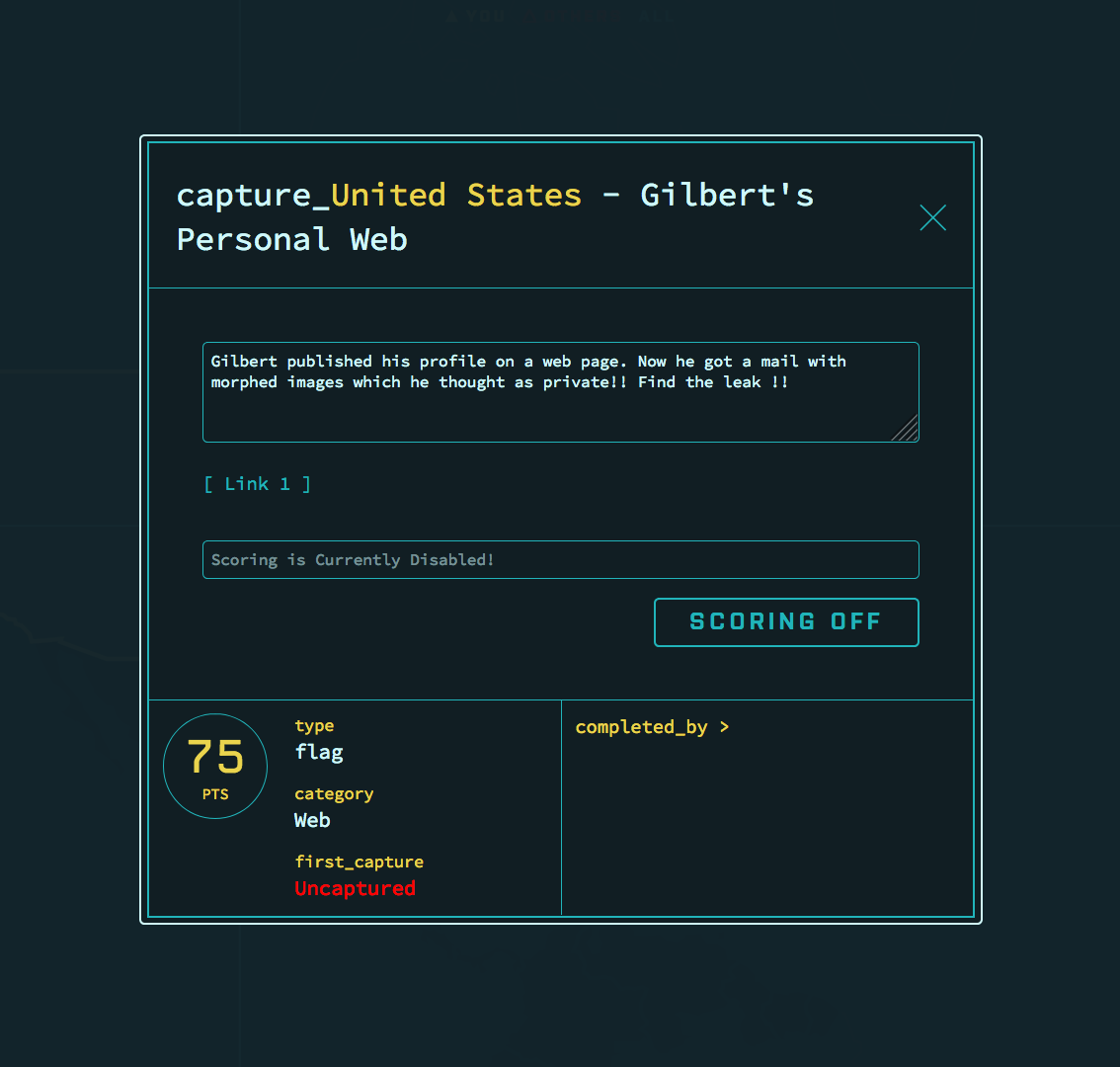 Category: Web
Points: 75points + bonus 30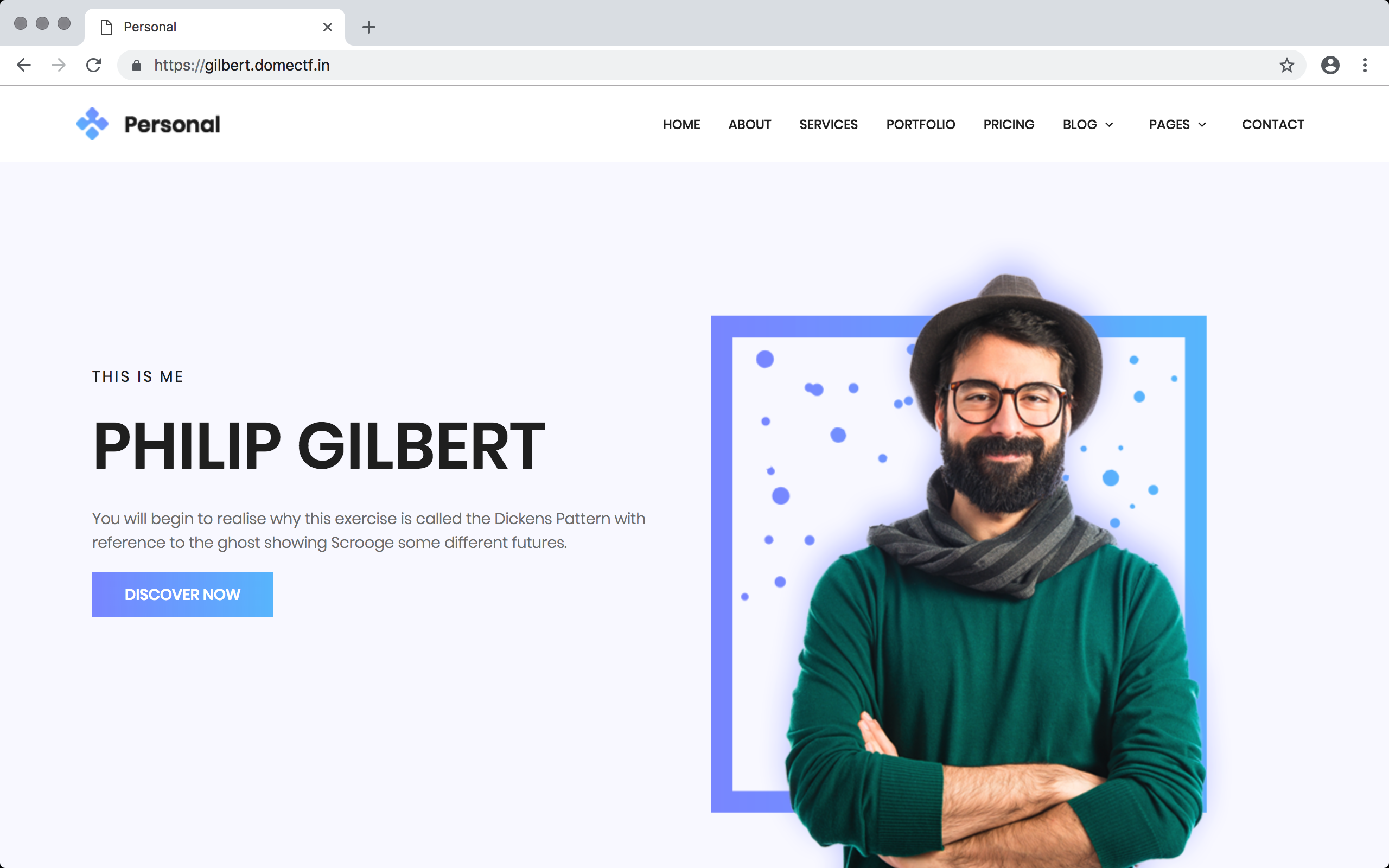 Here we can see that there are a lot of pages in this website, verify each and every page for any entry points.
Run dirbuster and verify the result.
Then it shows that, there existing a folder named personal but can't be accessed directly.
Hmm. There is something special. Find any way to get there.
The only entry point we can find is contact form. Look into contact page, submit with genuine values, It will redirect to another page which has lfi vulnerability.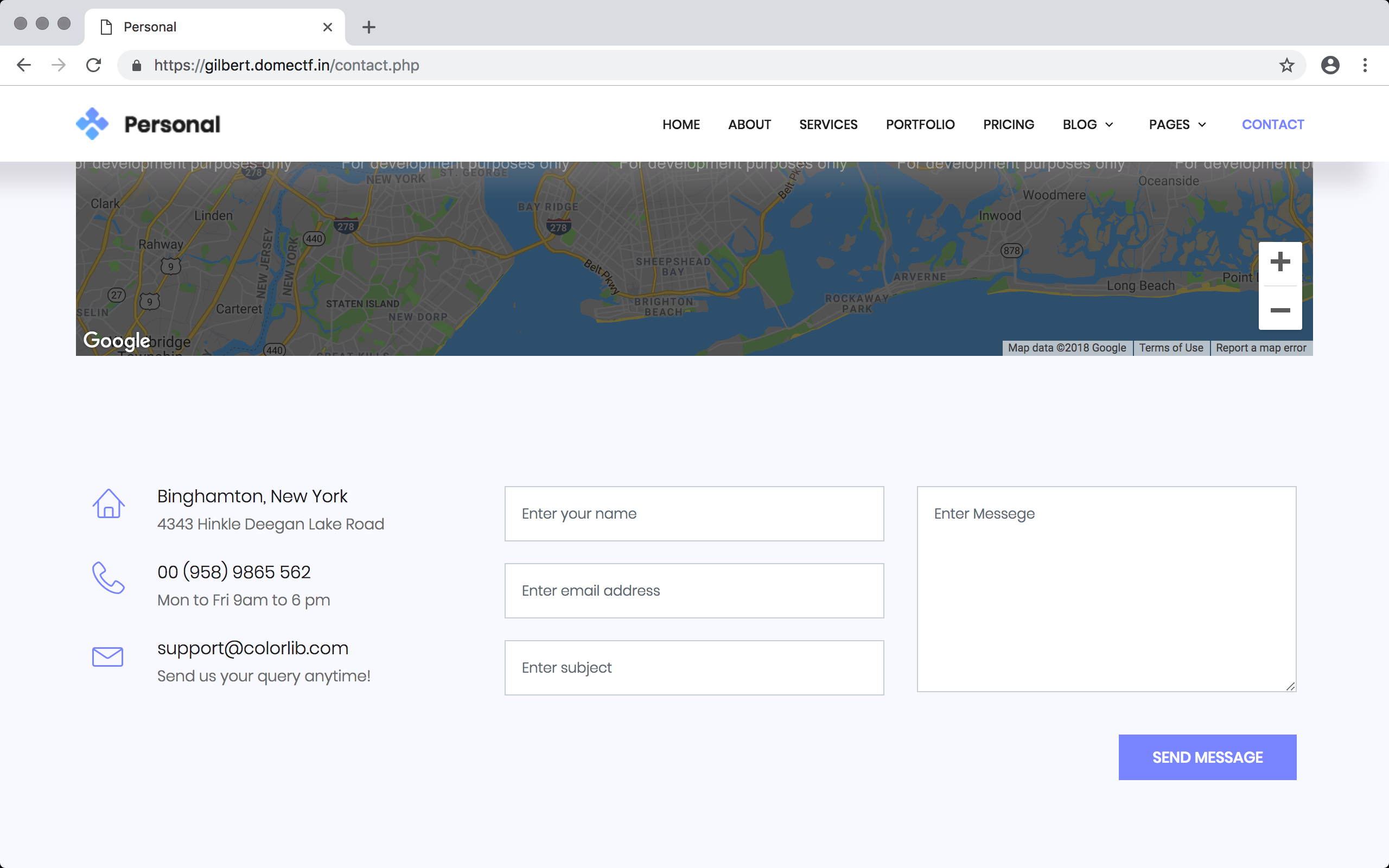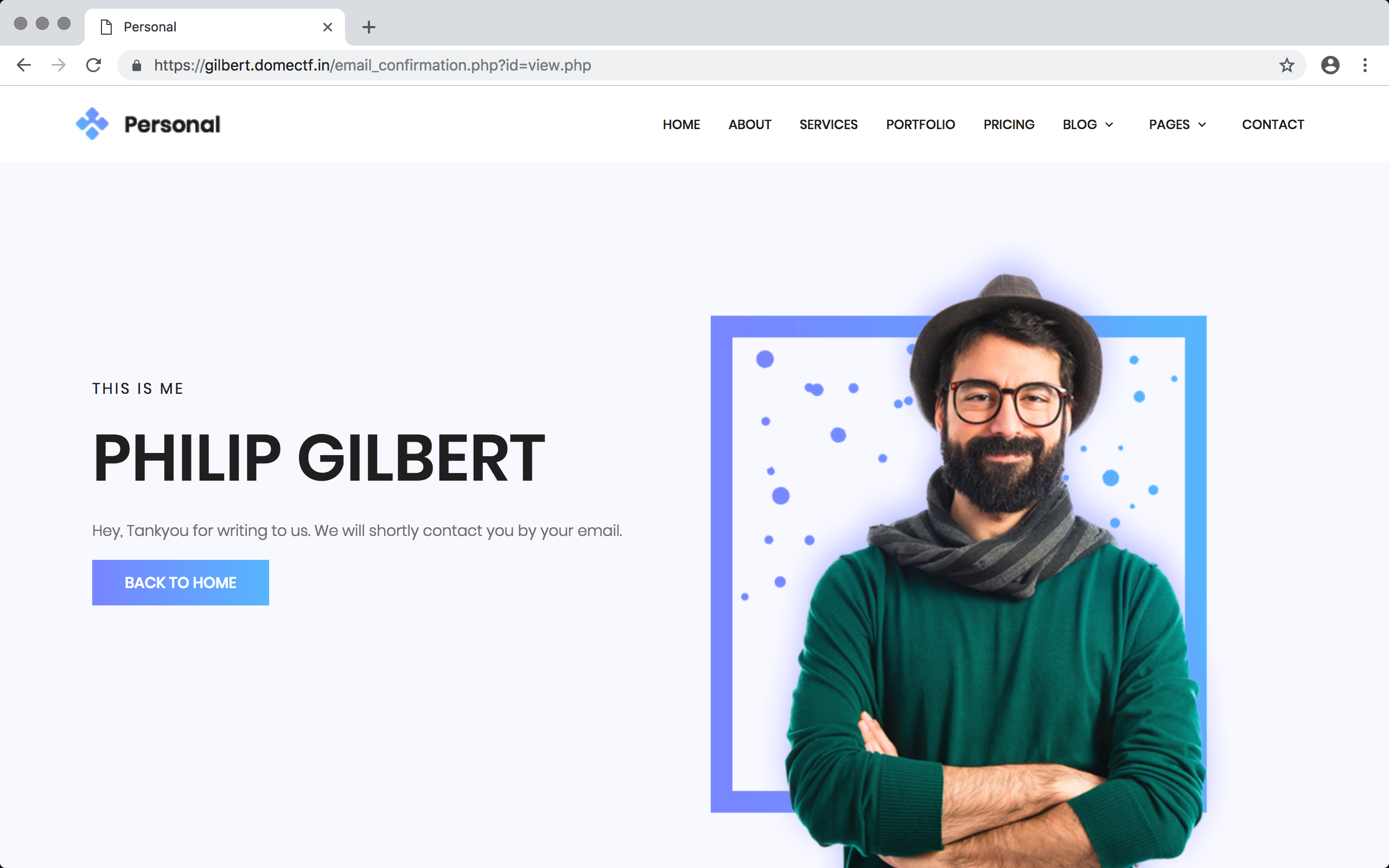 Here, we can try to access the personal/index.php then we get the flag.